Call
828-348-2583
Toll Free
855-395-5552
9:00 am to 5:30 pm Monday - Friday
WNC Health Insurance
Health Insurance for Asheville and all of North Carolina since 1994
Open enrollment for the North Carolina Health Insurance Marketplace closed on February 16, 2015 and will not reopen until November 1, 2015. However, you may still be able to enroll in an Affordable Care Act health insurance plan right now if you experienced a life event that qualifies you for the Special Enrollment Period. If you experienced any of the following within the past 60 days, you may qualify for special enrollment in The Affordable Care Act: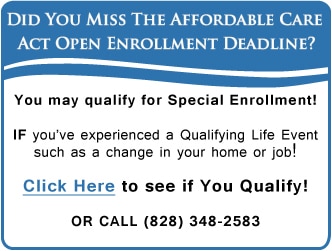 You lost your job
You lost your job and you lost your health insurance
Your income changed making you eligible for premium subsidies
You just got married
You just finalized your divorce
You experienced a death in the family resulting in a loss of health insurance for yourself and/or your dependents
You had a baby, adopted a child, became a foster parent or kinship provider
You recently moved to Western North Carolina from anywhere outside of Western North Carolina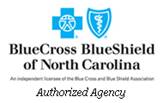 WNC Health Insurance is your resource for understanding the complex collections of subsidized insurance plans, discounts and enrollment requirements for the health insurance exchanges. We can help you determine whether you qualify for enrolling in Affordable Care Act health insurance through a special enrollment period, and will guide you through the enrollment process from start to finish.
We are here to serve as a resource for you, whether you are enrolling in The Affordable Care Act during open enrollment, a special enrollment period, or are selecting a plan outside of the Health Insurance Marketplace. WNC Health Insurance is your one stop shop for individual, family, and group health insurance in North Carolina. Come and visit us at our store. If you prefer, we can even help you enroll over the phone!
WNC Health Insurance 1854 Hendersonville Road Suite C Asheville, NC 28803
Individual 828.348.2583 Toll Free 855.395.5552
Group 828.681.8223